Mapas del Long Course Weekend Mallorca
Vista del mapa para cada ruta de Long Course Weekend Mallorca. Los mapas incluyen información sobre The Swim, The Sportive, The full & Half Marathon, 10k y 5k.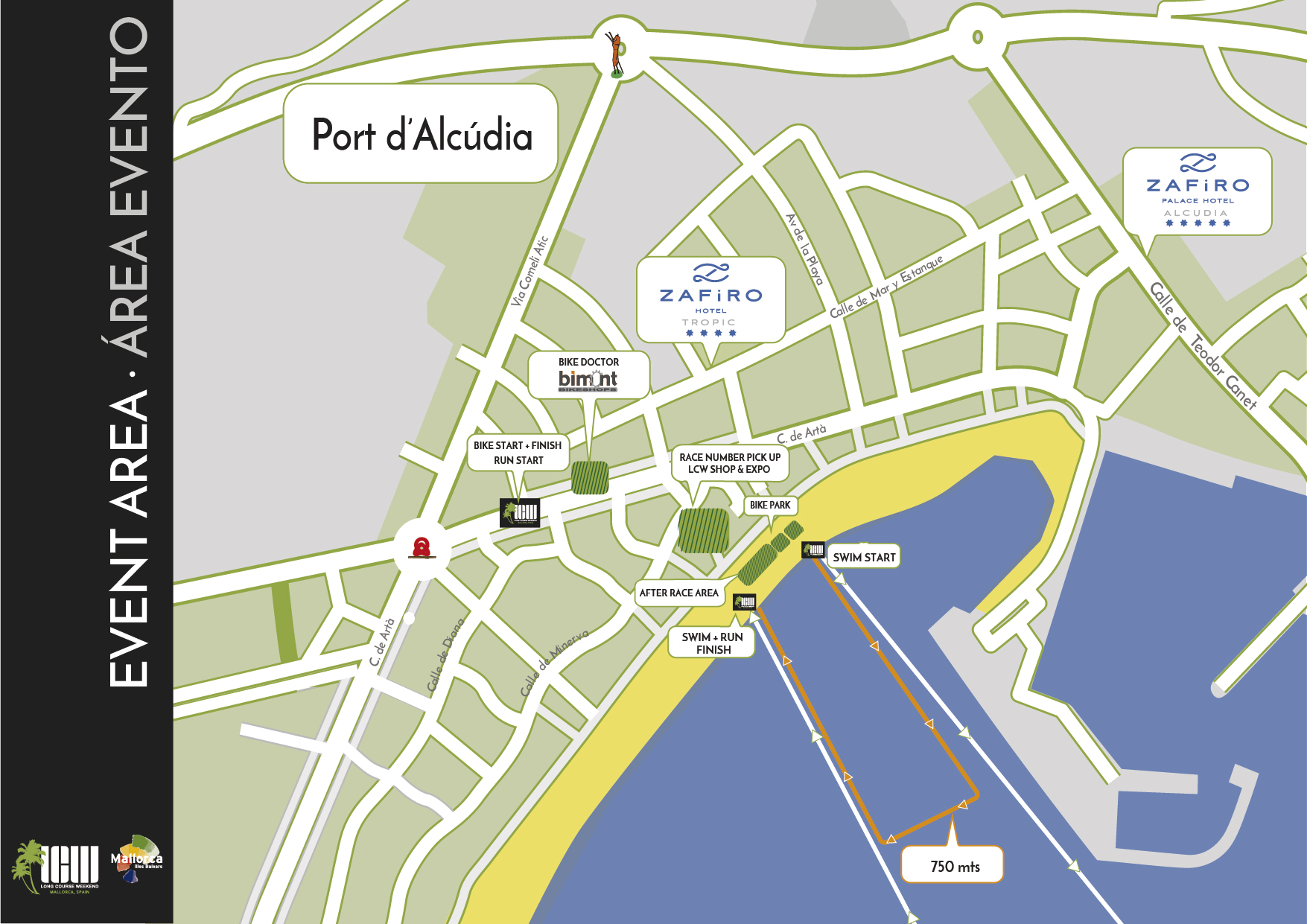 Mapa Natación 750m (1 vuelta), 1.5km (2 vueltas), 1.9km (1 vuelta) 3.8km (2 vueltas)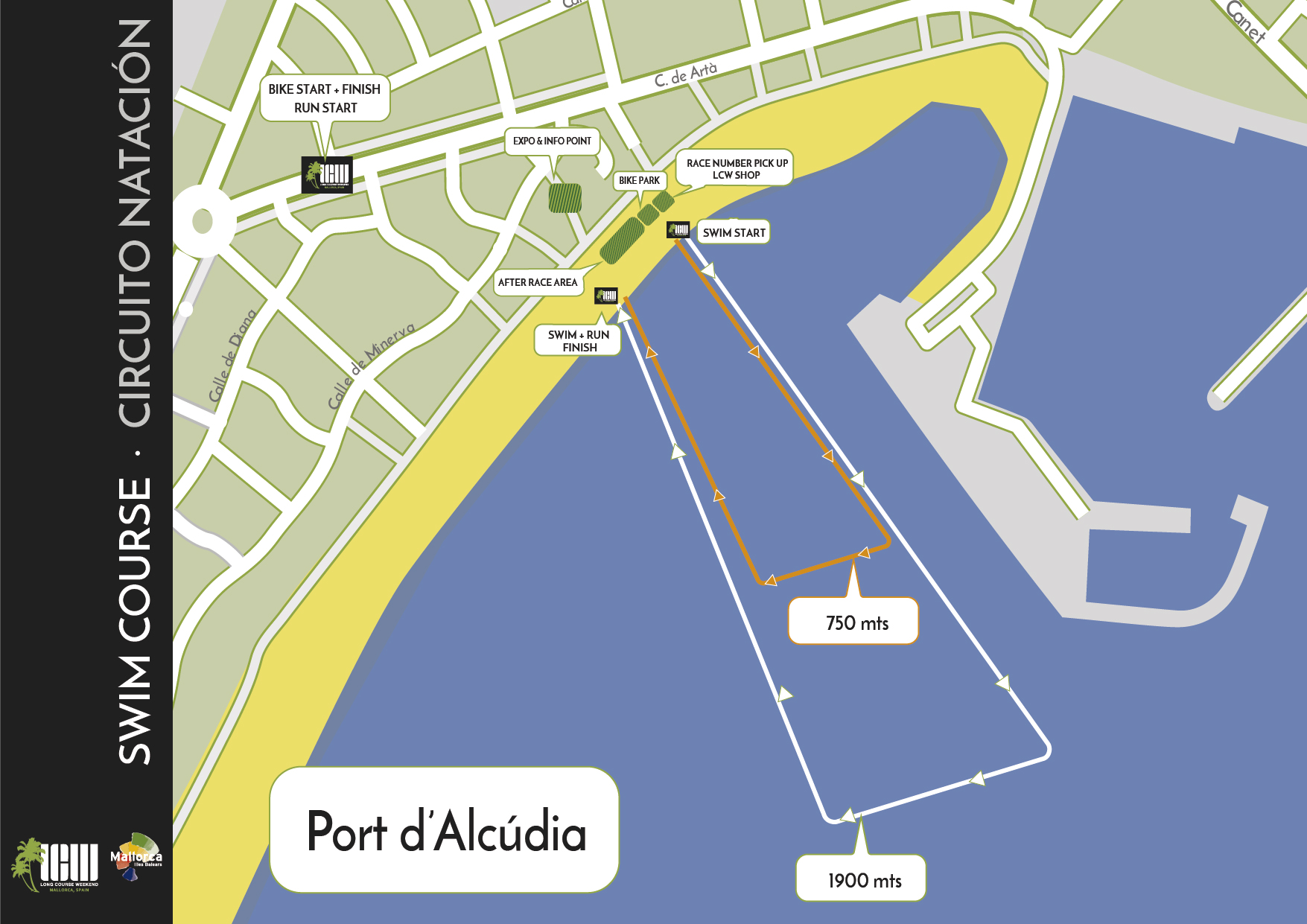 Mapa Ciclismo 178km (4 vueltas)
The 86km route takes you through some of the most picturesque areas of Mallorca. Feed and water stations will be placed along the route to give you the extra boost. Cut off for the 2nd lap of the 178km participants will be implemented at 12:00 pm at km86. This will be a closed road event, but cyclists will need to be wary of any traffic along the course.
Eat & Check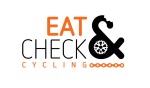 Descárgate la aplicación de Eat & Check donde encontrarás las rutas del circuito ciclista del Long Course Weekend Mallorca.
Además encontrarás la información más relevante de los municipios y servicios que encontrarás a lo largo del circuito.
Descárgate la aplicación para Apple en este link
Descárgate la aplicación para Android en este link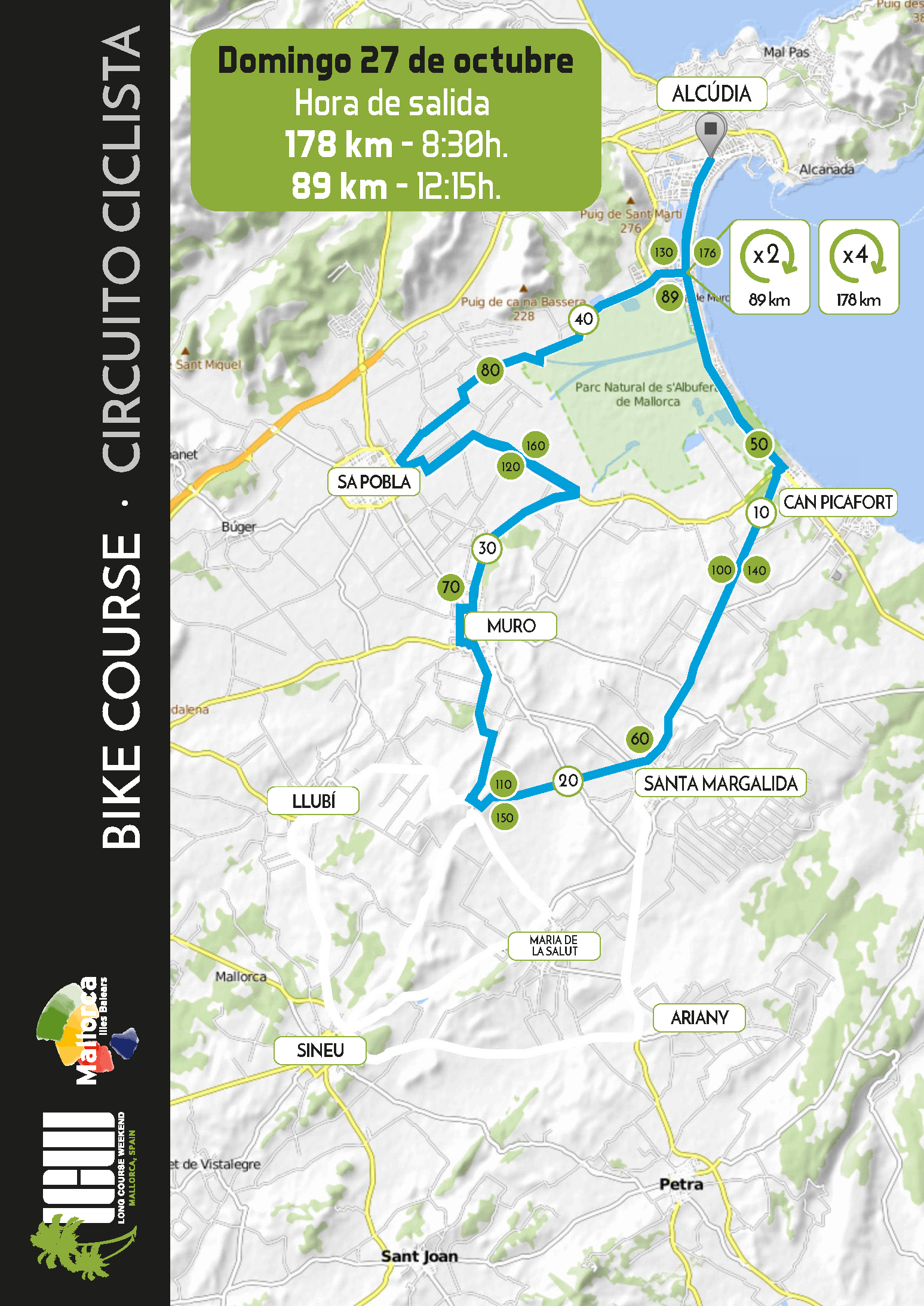 Mapa Carrera A Pie 42k (4 
½

 vueltas)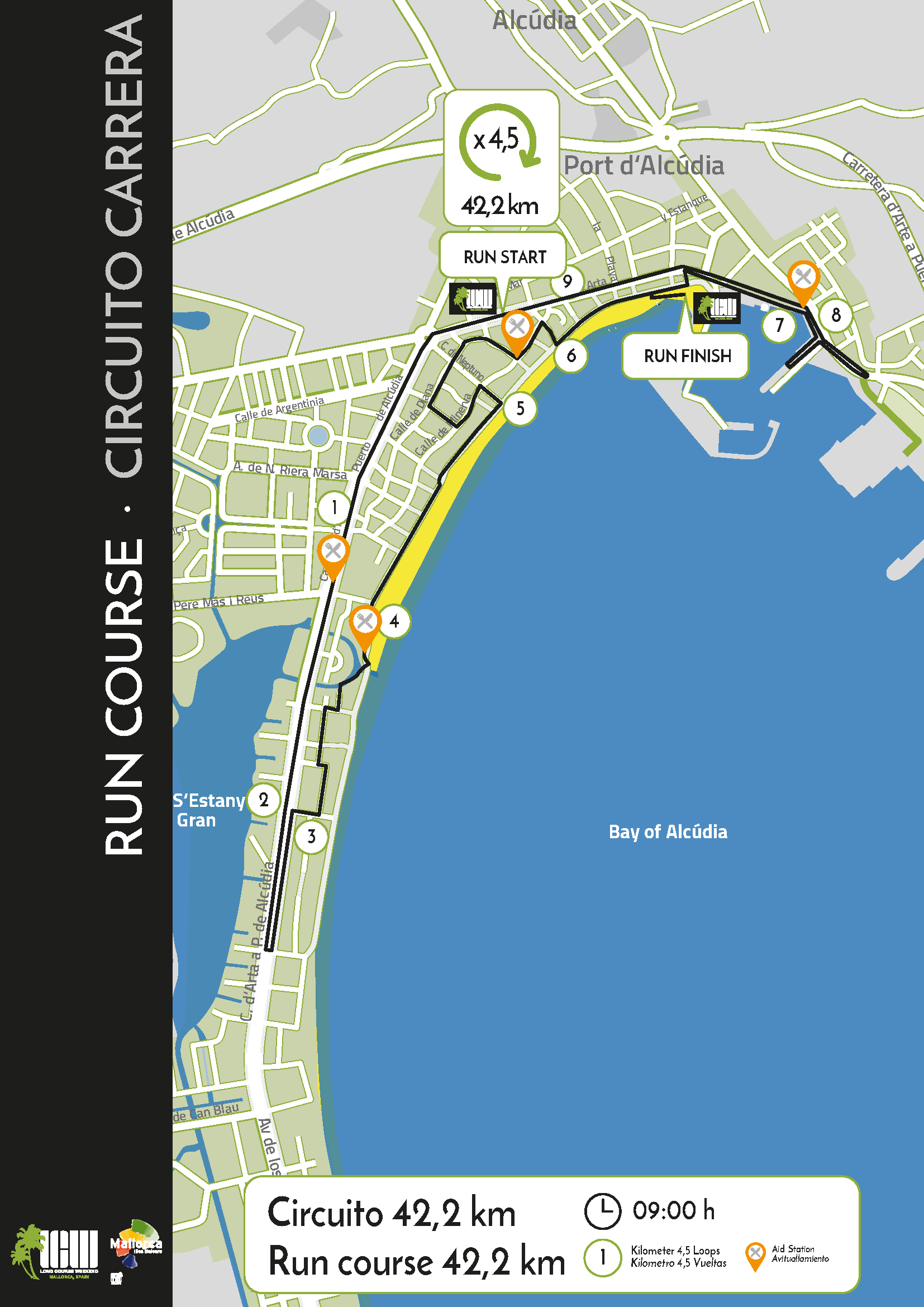 Mapa Carrera A Pie 21k (2
½

 vueltas)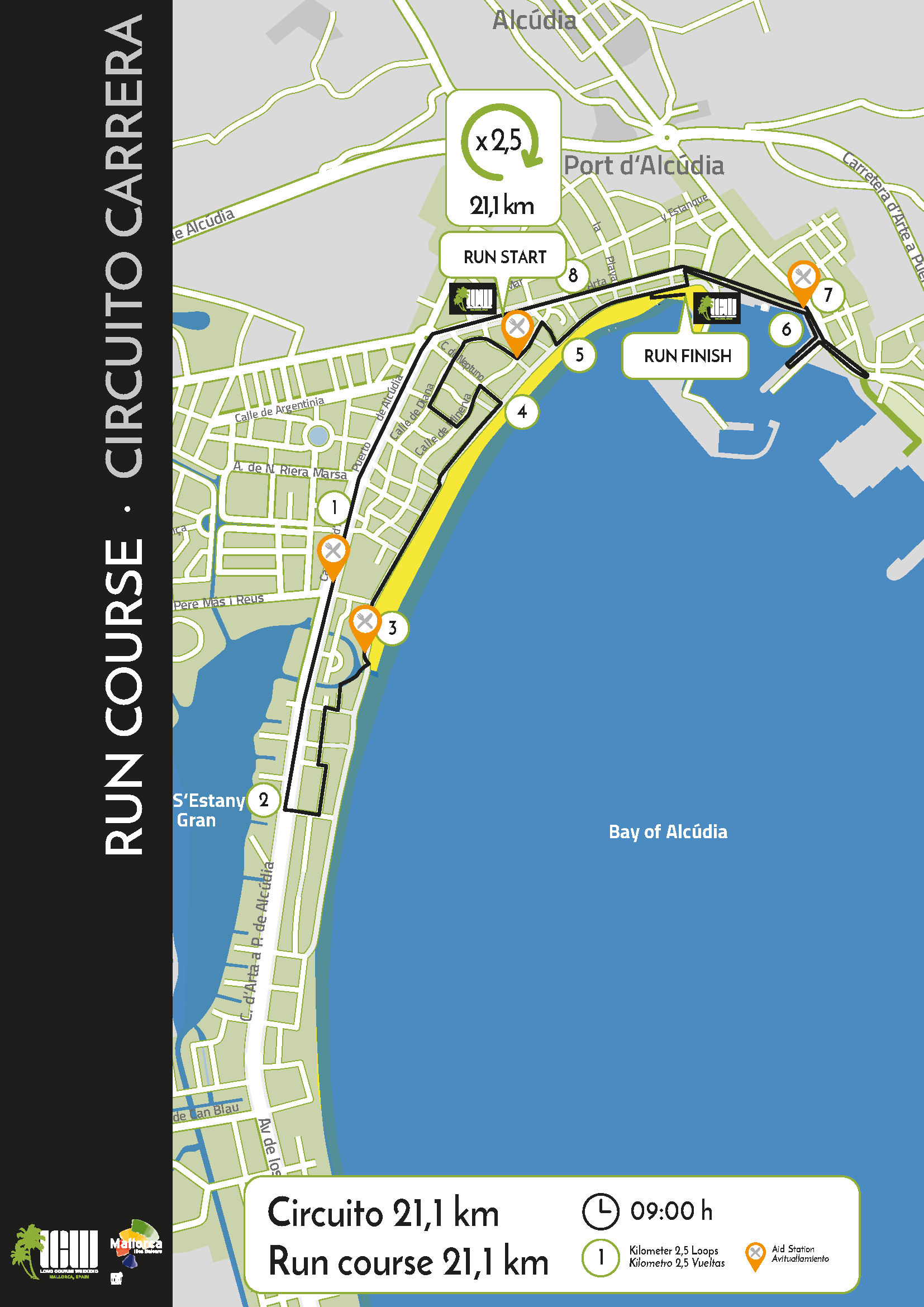 Mapa Carrera A Pie 10k (1 vuelta)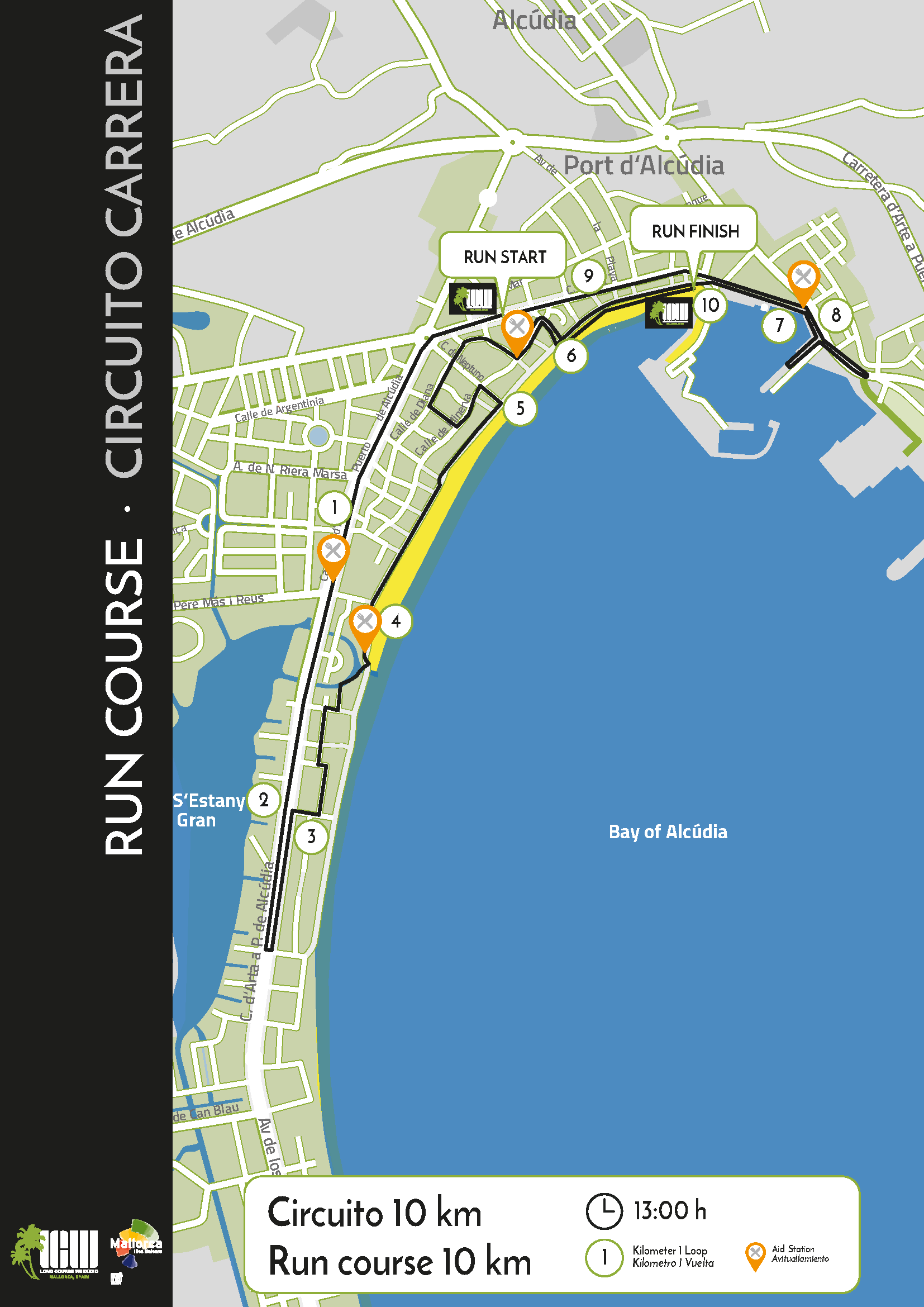 Mapa Carrera A Pie 5k (1 vuelta)